Digital Portugal users can order advertisement services and pay with ESCUDO token.
Users can also use ESCUDOs to purchase products and services in the app at a discounted rate, in accordance with vendor partner pricing agreements.
ESCUDO tokens can be transferred between users.
ESCUDO can be earned by making socially useful actions in the app, such as reviews or hours spent as a live chat support representative in the app. These actions are rewarded with ESCUDO.
Businesses with repeat orders become eligible for a 10% discount paid out in ESCUDO tokens as a cashback reward paid partially from the token buy-back rule.
See our roadmap for complete details about feature integration.
ESCUDO tokens can be exchanged for stablecoins: USDT, USDC, UST and others.
We are actively working on adding liquidity to the BSC and Polygon pools, in pairs with BNB, MATIC and BUSD.
Digital Portugal is a semi-automated service with remote office. The project has a minimal burn-rate, allowing for fast and efficient growth.
ESCUDO can be held for capital gain.
ESCUDO price is expected to appreciate over time due to a limited supply of tokens and the project's commitment to buy back tokens in the amount of 10% of all fiat profits of the business.
ESCUDO token ownership gives token owners voting rights and other project/network benefits.
A TOTAL OF 22'786'081 ESCUDO TOKENS
Attention project supporters and investors! Click here for an option to swap your BNB/BUSD into the ESCUDO tokens at a flat rate!
Hard cap during this sale is 1'000'000 ESCUDO tokens with 20% of liquidity instantly going to the PancakeSwap liquidity pool.
Digital Portugal is a regional civic tech network (a miniverse) in a mobile app with a live directory, a catalog and messenger functions.
The app includes a curated catalog of approved vendors that sell regional products and offer services in Portugal.
Users can select and order products and services from the catalog of the app, remotely connecting to a network of vendor representatives.
The app is bundled with instant communication features such as chats and video-conferening, aimed to instantly render services or perform sales.


 

The project has an easy-to use interface and the app is compatible with over 99.7% of mobile and desktop devices.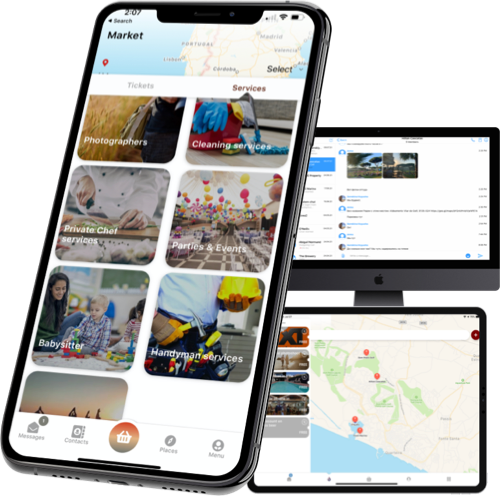 The Project History and a General Roadmap
Below is the roadmap of the Digital Portugal civic network. Blockchain functions implementations are planned for 2022.
▶ Launch of BNB and BUSD trading pairs on PancakeSwap.
Advertisements
Escudo token is used for advertisement services in the Digital Portugal metaverse.
Services
Escudo tokens are used as a payment method between the users of the app.
Products
Products and services can be purchased with Escudo tokens at a discount. This is made possible by special pricing agreements with partnering vendors.
Digital Assets / NFTs
Escudos can be used to buy project-related NFTs. This method allows for keeping the ownership rights in a digital form, which is useful for digital sales.
Buyback
Digital Portugal will spend 10% of its profit to buy back the tokens to accumulate positive token interest over the long term.
Active Member Payouts
A part of the token will be used to incentivize influencers and social leaders bring positive input to the Digital Portugal network.
Why Tokenize Digital.pt?
Adding decentralization to our ecosystem is a giant step up for our community and the entire project. Our clients will remain in full control of their accounts, chat history, digital ownership rights and have an ability to undock their account while retaining an importable record history in an encrypted backup on the blockchain.
Compliance
Built-in regulatory compliance coded into protocol levels.
Programmable
Self-executing Investor & Issues rights (dividends, buybacks etc)
Liquidity
Access to Global Markets 24/7/365
Fractional Ownership
Driving further liquidity for Issuers and Investors
Transparrent & Immutable
Providing more direct and certain ownerships to investors
Efficient
Eliminate friction and middlemen
Yes, with 15% of profit spent on token buyback
AN EASY WAY TO INVEST IN THE DIGITAL PORTUGAL
Raised liquidity will allow accelerate things on our roadmap and boost growth of the Digital Portugal network.
Invest your BNB tokens in our ecological proof-of-stake ESCUDO token and be ready for its substantial growth.
TOKEN BUYBACK
The Digital Portugal app will use 15% of its profit to buy back the ESCUDO token.
Digital Portugal is an online-only project with next-to-zero maintenance costs.
All payments in the network are semi-automated and some are fully automated.
Any activity in the app will generate company profit by charging our providers with fees for connecting client interest.
NEAREST PLANS
A non-custodial ESCUDO wallet built in the app
Token balance display
Ability to send and receive ESCUDO tokens
A swap bridge with an ability to trade other tokens for ESCUDO
A built-in NFT market with an option to list digital rights for sale
A voting platform for token holders
A trading platform to list personal items for sale in the app, also offering ESCUDO as a payment method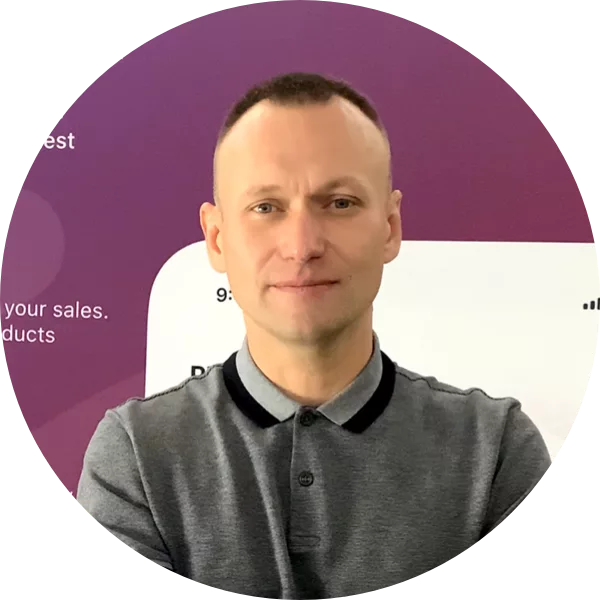 Andrei Sorokin
Founder
Founder of the Connect Platform and investor of the Digital Portugal project.
Andrei's mission is to popularize sustainable decentralized ecosystems.
Abigail Normand
Chief Information Officer
Abigail is a sales professional with deep connections in the Algarve region. She runs Algarve Property Guides – a real estate agency with an app, with a role of the chief information officer in the project.
REACHING THE GOVERNMENT
The Digital Portugal is a private venture. Our mission is to offer a national live communication network and a Michelin-style catalog of Portuguese services and goods. In only a few steps we will connect international bulk buyers to provide local sellers with remote sales by video.
We fully understand the mission upon us and account for government support. We truly hope that implementing a proprietary decentralized digital payment solution is the first step on our path to the national Metaverse.
Check out a 2020 video message to the President de Sausa by our founder Mr. Andrei Sorokin. Today we invite everyone to the Digital Portugal network.